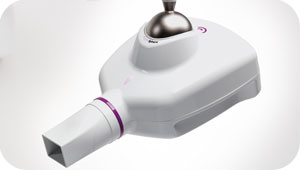 RXDC HyperSphere Plus incorporates an ergonomically advanced touch-activated positioning technology and the freedom of wireless control.
HyperSphere technology

Locked and unlocked by 2 touch-sensitive areas, the tube head revolves freely around the spherical ball-joint, enabling freedom and precision in terms of positioning.

Easy controls

The wireless control device, which can be attached to any available surface in the surgery, offers a full range of intuitive exposure scenarios designed to make correct X-ray acquisition a straightforward process.

MyRay Multi-Mode

The most appropriate combination of technical factors (kV, mA and exposure time) is automatically determined according to patient size and anatomic region of interest

Precision imaging

Excellent parallelism ensured by the incorporated 30 cm (12") collimation, combined with a 0.4 mm focal spot, places RXDC at the top for image definition quality.